Your Local Show By Locals
November 11th at VB Fieldhouse Dec 2nd Bingo Hall January 6th Bingo Hall January 27th & 28th VB Fieldhouse
November 11th Vb Fieldhouse Ken Harvey Mickey Tettleton Koren Robinson ECW's Francine Rudy May Negro League Legends Pedro Sierra and Sam Allen
Local Legend Sam Allen talking with Autograph Guest Rudy May on Feburary 26th at VB Fieldhouse
Fred Smoot Signing autographs at our Feburary Show. Fred was a big hit with our guest and entertained us all with his humor.
TRADE NIGHT
757 Card shows host a Trade Night at the VB Fieldhouse the Friday night from 6 to 9 before every Fieldshow show.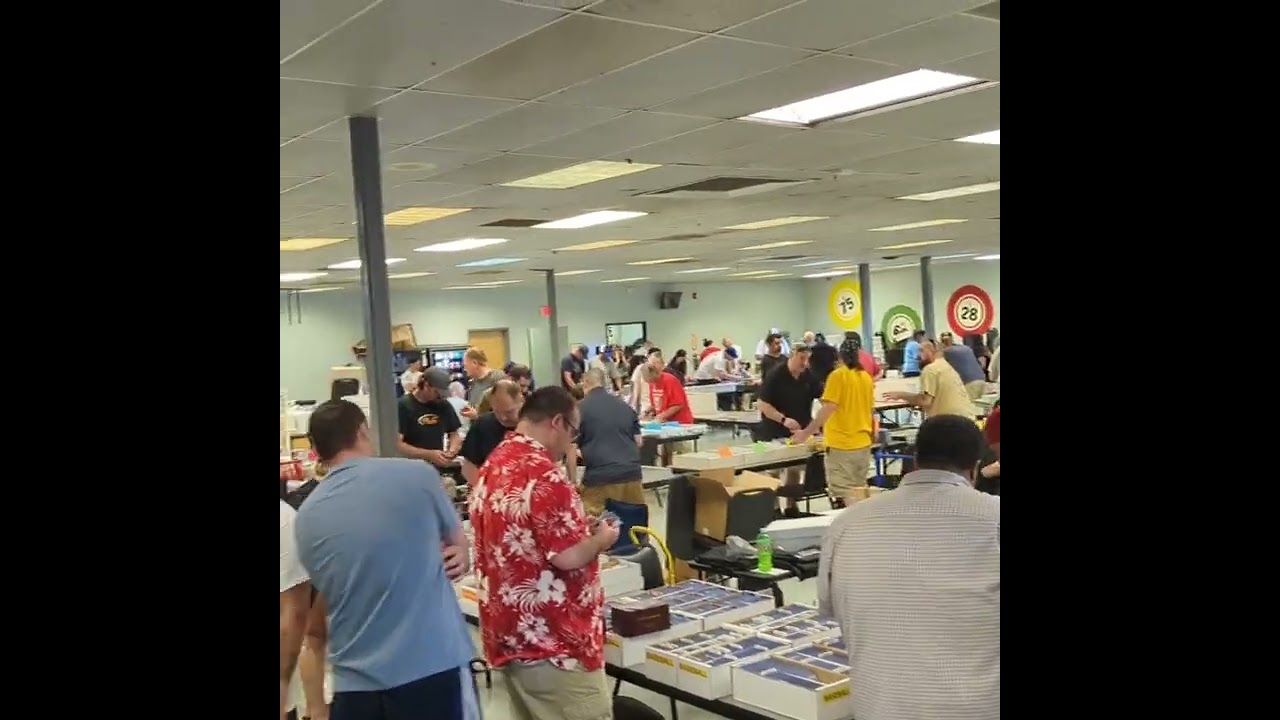 Saturday November 11th don't miss Tidewaters largest and favorite Collectibles Show at the Virginia Beach Fieldhouse. This will no doubt be the collectibles show of the Year in Tidewater.
We will have a Tidewater record 250 vendor tables of Sports Cards Modern & Vintage, Comic Books, Toys, Pokémon, Funko Pops, Action Figures, Hobby Supplies and other collectibles.
A great lineup of Autograph Guest will be appearing Former Redskin Ken Harvey, Mickey Tettleton, Koren Robinson, Francine, Rudy May, Pedro Sierra and Local Legend Sam Allen.
The Flair Robe Experience, your chance to take a photo with the actual robe that the Nature Boy wore at Starrcade 83!
FCG will be on site taking grading submissions.
DCSports87 will be on site taking eBay consignments. Dcsports is the largest sports card consigner on Ebay so don't miss out on this.
Doors Open at 9am and show runs till 4pm
Free Admission
Free Parking
Full Service Grille on site
Virginia Beach Fieldhouse
2020 Landstown Center Way Virginia Beach, VA 23456